HubSpot Onboarding
Strategic guidance and technical support from a certified HubSpot Onboarding Partner.
Our HubSpot Onboarding Process
A clearly defined process, tailored to your company's specific goals to ensure you get the most out of HubSpot.
1. Discovery & Strategy
Before setting up your HubSpot account, we'll take the time to understand your business goals so we can design a strategic approach to your HubSpot setup that's in alignment with the overall vision for the company.
2. HubSpot CRM Setup & Training
To set you up for success with HubSpot, we'll start off by helping your team understand the fundamentals of HubSpot CRM platform.
HubSpot is a big platform with a lot of tools, and to get the most value out of them, you'll need to understand the foundations and how the tools work together.
Along with helping you understand the HubSpot fundamentals, we'll guide you with setup tasks including:
Review your existing CRM & lead management process

Import your contacts, companies, deals, and notes into HubSpot

Invite your team

Connect your team's email accounts

Create custom properties to store your data

Set up external system integrations
Website Optimization
Whether you decide to migrate your site to HubSpot's world-class CMS, or keep it hosted where it is, we'll ensure your site is fully integrated with HubSpot and optimized so that it becomes a lead generation machine.
Website migration to HubSpot CMS (optional)

Install HubSpot tracking code on your website

Landing page development

On-page Search Engine Optimization

Live-chat and chatbots setup
Sales Process Automation
Automate your team's sales process, and personalize your outreach at scale using HubSpot.
Customize your HubSpot's deal pipelines to fit your sales process

Adding tasks so that sales reps can more efficiently execute daily objectives

Automating how leads are rotated to sales reps

Set up workflows to automate sales processes

Remove back-and-forth communication when setting up meetings by using the meetings tool
Reporting and Dashboards
Build custom reports that leverage contact, company, and deal data from your contacts database alongside sales activity data, so you can answer key business questions in one place.
Team Training
Onboarding your team (invite, permissions, and resources) A core part of our approach is to start with a smaller group of users so you see value sooner. We will also help you define the approach for the initial launch, define success metrics, and a plan for a larger rollout.
"I've had the pleasure of working with Drive on several projects. They are a true partner for collaborative, strategic web development and lead generation execution."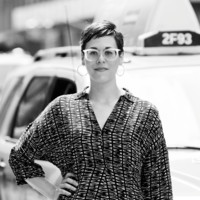 Chief Marketing Officer | Baretz + Brunelle
Want to learn more?
Chat with our team to see if a custom HubSpot integration is right for your business.