HubSpot Integrations
Achieve seamless information exchange between HubSpot and all of the other systems that matter to your business with a HubSpot integration.
HubSpot Integrations connect your HubSpot Portal to the third-party applications that matter to your business so they can share information with each other. They share data from one system to the next which provides you with more features and makes for a seamless connection between your business systems.
HubSpot's App Marketplace provides hundreds of pre-built integrations for commonly used software. That being said, HubSpot customers use us to build custom integrations when the integration needed is not available in the Marketplace or when custom implementations of an integration are required.
Custom integrations can take between 30 - 90 days from kickoff to launch. The process begins by doing a discovery with your team to understand the goals of the integration before moving into the development and testing phases of the project.
"I've had the pleasure of working with Drive on several projects. They are a true partner for collaborative, strategic web development and lead generation execution."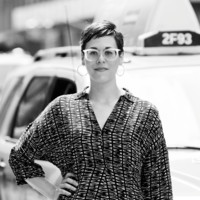 Chief Marketing Officer | Baretz + Brunelle
Want to learn more?
Chat with our team to see if a custom HubSpot integration is right for your business.